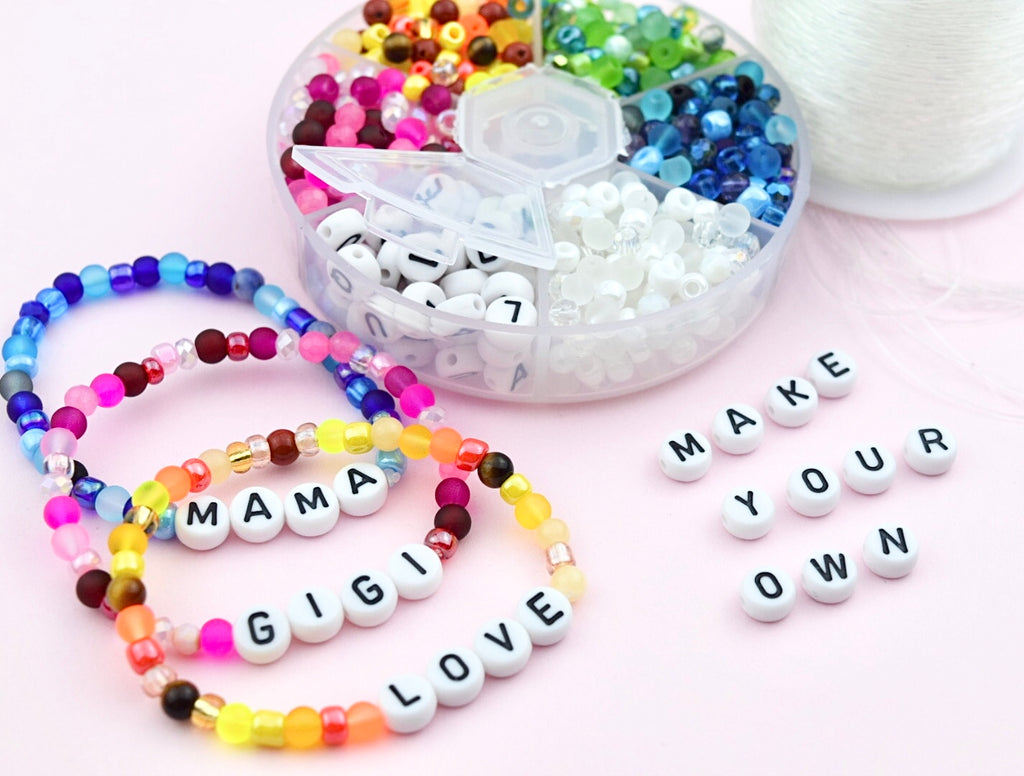 Details
Poppy and I created something special for you to do at home with your family, friends, and children.  The Little Gem Kits will be available for a short time only – giving you the chance to select the names/letters you'd like to bead with.  The only thing you'll need at home is scissors and some super glue to keep those knots secure once you finish off your masterpieces! Enjoy this time home with you littles with a fun activity that will keep them busy and what fun to create something  you will keep and wear! 

*When you add to cart, there will be a place for "note" let us know what letters you will need here!*
GET CREATIVE: Toss all beads together in a bowl to keep your kids extra busy by needing to reorganize them or hunt for the colors they want. 😉
Each kit will come with: 
1 bead box – Letters of your choosing and a mix of genuine Gemstone beads.
This will make you give or take 5-7 bracelets depending on the size.
– Stretch cord
– Does NOT include superglue so you'll want to have this on hand to secure your knots.
*Each bracelet box is custom made to order and final sale.